Tupac graffiti 'All eyez on me' premiere, Live painting @ Pathé
BatArtworks proudly presents a Tupac graffiti for the movie premiere 'All eyez on me'.  Live painted at the event, 12th of june 2017, in commission of Pathé Amsterdam.
BatArtworks made in 2011 a 2pac graffiti tribute of the true hiphop legend Tupac Amaru Shakur.
New 2pac artwork in progress…
News channel AT5 Reportage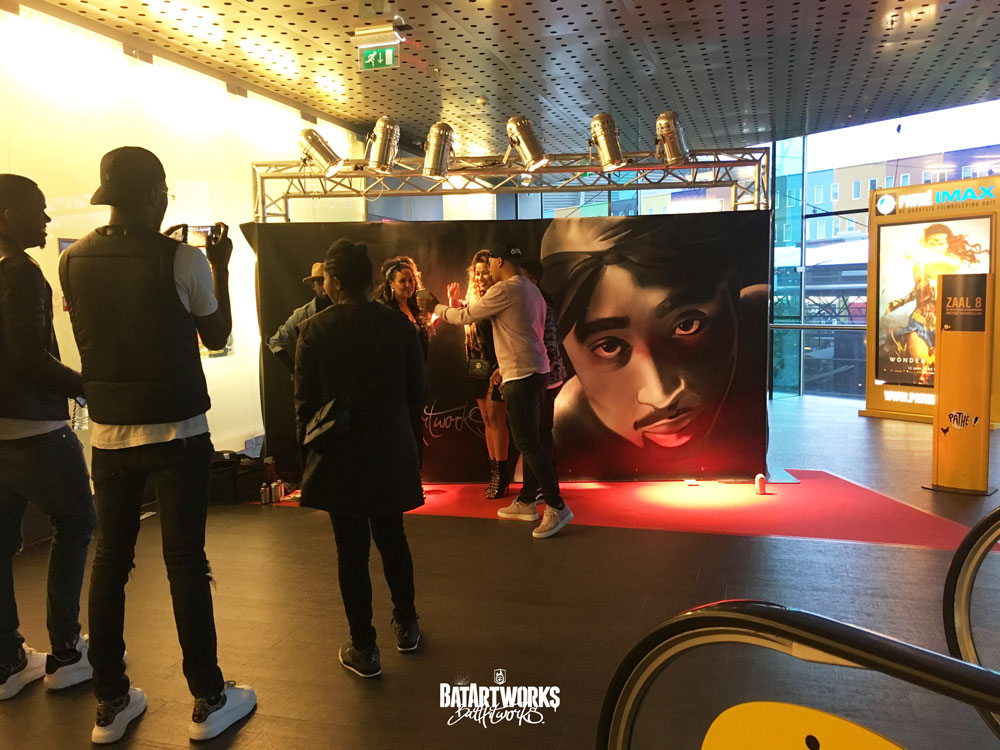 A lot of selfies were made by the Tupac fans
BatArtworks commercial at the cinema halls
Outdoor DJ Booth & live performances
Main hall Pathé
Take a chance to WIN an original 120x100cm BatArtworks of Aaliyah of € 750,-
Make a selfie or picture of yourself with the Tupac artwork @ Pathé Arena Amsterdam and share it in public on FB or IG with the hashtag #alleyezonme #batartworks
The best picture wins!
Valid till the 30th of juni 2017
Off course check also the movie 'All eyez for on me'
Enjoy peepz!